Celebrate the Harvest
of Shelby County, Indiana
Join us at the Shelby County Farmers Market, proudly sponsored by Duke Energy, for a vibrant celebration of local produce, artisanal gifts and community connections.
8 a.m. to Noon, Saturdays
Throught September 23
Corner of West Washington and Harrison Streets
Shelbyville Downtown Public Square
Come support local artisans, listen to live music and create cherished memories. We can't wait to welcome you and your family to this vibrant gathering of community, culture and flavor. See you there!
Sponsor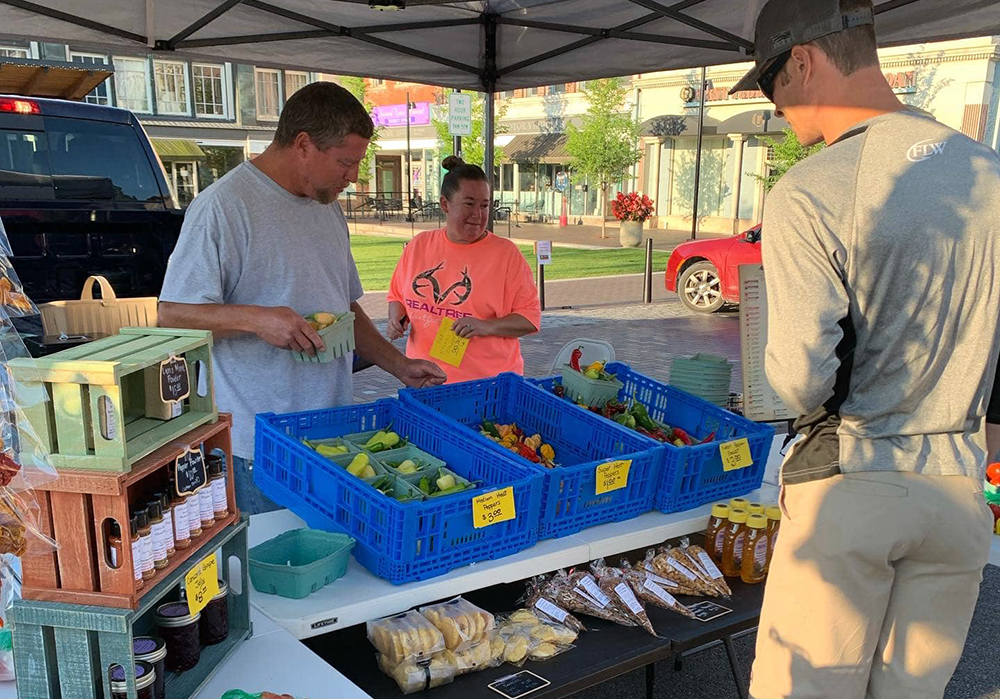 SNAP Benefits Accepted
We are proud to support our community and promote accessibility to fresh, local food. The Shelby County Farmers Market gladly accepts SNAP Benefits, and through our partnership with Major Health Partners, we are able to match SNAP Benefits up to $20. This means that every dollar spent using SNAP Benefits goes even further, empowering everyone to enjoy the wholesome goodness our market has to offer.